We seek to achieve our goals and ambitions, represented in developing the best applications for smartphones in all service, economic and social fields, and at the level of the government and commercial sectors. All types of devices, because of this effective contribution to giving our customers effective services and additional benefits, in addition to facilitating their daily lives and increasing their productivity, as these applications facilitate the fulfillment of needs and save effort, time, and more money as well.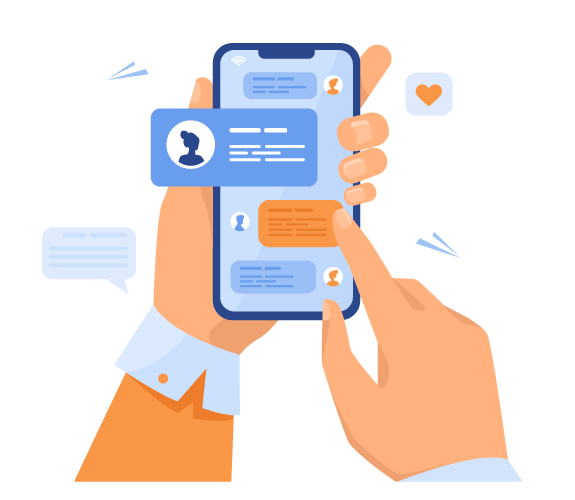 Our team's expertise varies to include all mobile application platforms, whether Android, iPhone, to meet the needs of our customers and help them reach the beneficiaries with many advantages:
A unique design for your application and suitable to your identity and ideas.
Programming applications in flexible programming languages that can be modified and developed with all the latest technology developments and application updates
Technical support, customer service, and project follow-up
Multiple languages
Easy and flexible control panel to deal with
Speed and Transmission
Multiple pages to support the idea of the application
Technical Support
We also provide our customers with innovative technical solutions using an integrated methodology for the design and development of mobile applications to support: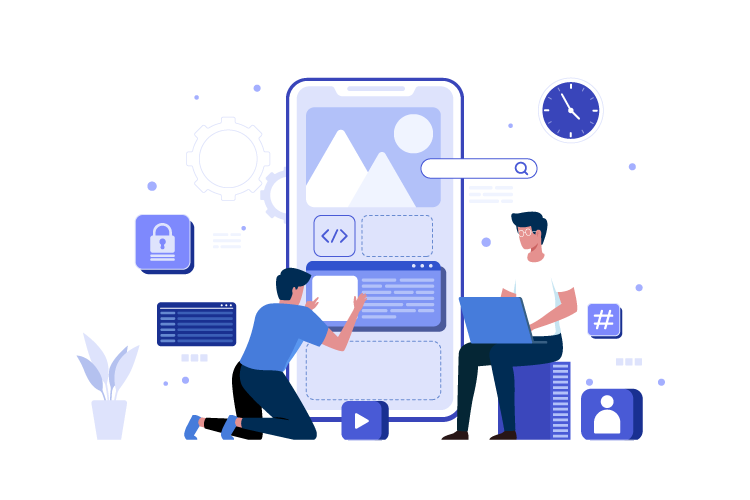 Share your project idea with us and we will make an integrated plan with programming and design experts, and build your application for you according to the highest technologies within high international specifications to ensure your quality and effectiveness:
Technical Consulting
Building and developing with high standards
Quality Effectiveness
Build lasting loyalty with customers
Brand promotion and visibility
Increase sales.